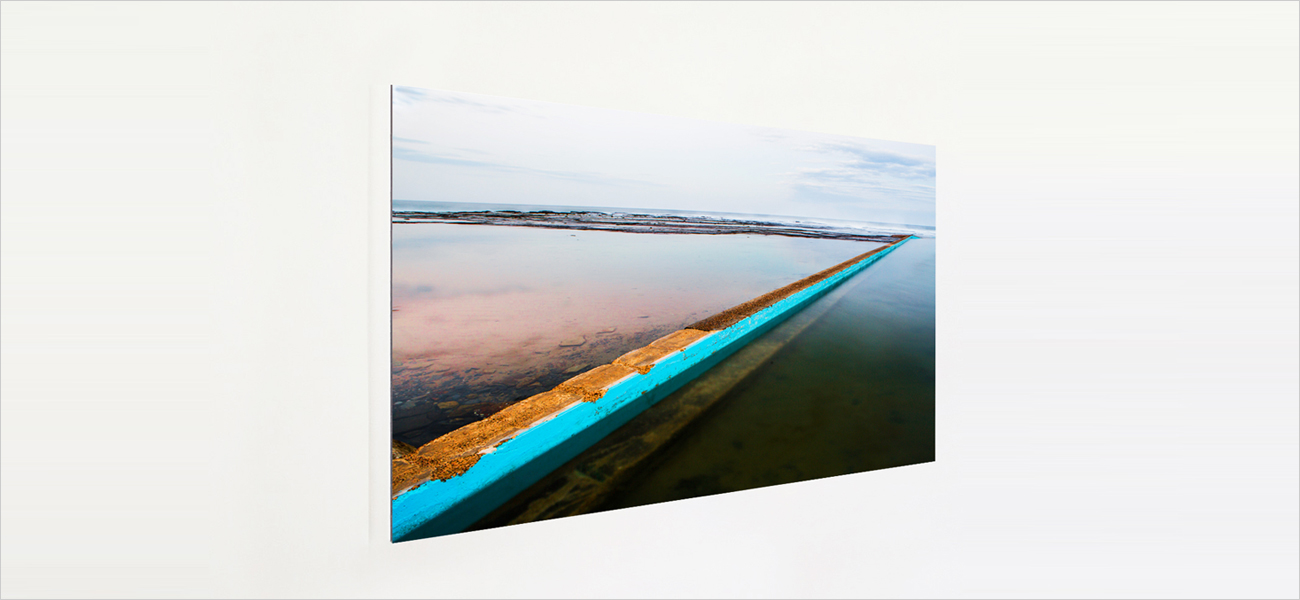 Acrylics
A slick and modern displaying option.
Acrylics are a fantastic option for mounting media and art prints. The clarity and depth of acrylics enhance the vibrancy and colours of images, giving them a new dimension. The final product is rigid, long lasting and UV protected. It is ideal for galleries and for that slick and modern look in public spaces or your home.
For sizes not listed, please use the table as a guide.
| Size in centimetres | Size in inches | 3mm | 6mm | 10mm |
| --- | --- | --- | --- | --- |
| 20x30cm | 8x12in | $120 | $130 | $150 |
| 28x42cm | 11x16in | $170 | $170 | $200 |
| 30x45cm | 12x18in | $200 | $230 | $260 |
| 40x60cm | 16x24in | $265 | $325 | $375 |
| 50x75cm | 20x30in | $370 | $440 | $540 |
| 60x90cm | 24x36in | $460 | $575 | $680 |
| 70x105cm | 28x42in | $630 | $795 | $930 |
| 80x120cm | 32x48in | $760 | $970 | $1120 |
| 90x135cm | 36x54in | $950 | $1220 | $1450 |
| 100x150cm | 40x60in | $1190 | $1450 | $1800 |
| 110x165cm | 44x66in | $1370 | $1760 | $2080 |